The Fairchild Financial Team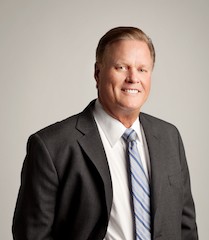 Steven Fairchild, CFP®, CRPC is a Certified Financial Planner™, Chartered Retirement Planning Counselor, and President of Fairchild Financial Advisors, a Registered Investment Advisor. Mr. Fairchild is a well-known financial educator, having taught financial planning courses at UC Davis. For over 30 years he has been advising individuals on strategies to help preserve assets, potentially reduce taxes and increase retirement income. He works to help ensure they are financially prepared for retirement. Over 15,000 individuals have attended his educational workshops, including employees of Hewlett Packard, AT&T, Intel and Teichert.
Steven is a graduate of California State University, Sacramento. He maintains Series 7, General Securities Representative, and Series 24, General Securities Principal licenses through the Financial Industry Regulatory Authority (FINRA), as well as a Series 63, Securities Agent license through the North American Securities Administrators Association (NASAA). He also holds Life and Health insurance licenses.
He specializes in advising individuals wanting to protect and grow their assets. As an independent financial advisor, he offers unbiased, objective advice to help achieve personal goals and provide financial peace of mind.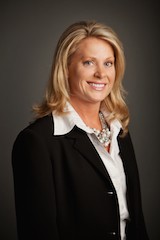 Julie Hood has over 19 years of financial service experience. She has been Steve's assistant for the past 17 years and is experienced in assisting him with various financial planning concepts including investment planning, retirement planning and estate planning to help our clients achieve their financial goals. She maintains a Series 7, General Securities Representative license through the Financial Industry Regulatory Authority (FINRA), as well as a Series 63, Securities Agent license through the North American Securities Administrators Association (NASAA). She also holds Life and Health insurance licenses.
Scott Fairchild has been in the financial service industry for 6 years. He emphasizes preservation strategies with principal protection that are designed to help an individual's assets grow and avoid market losses. Additionally, he advises individuals who want reliable income regardless of the markets ups and downs. Through risk management strategies, he helps individuals protect assets from the cost of premature death and illness with a particular focus on protection from the costs of long-term care due to a catastrophic illness. He holds Life and Health insurance licenses.
In Office Professional Alliances
To better serve our clients Fairchild Financial has developed working professional alliances. When appropriate, these professionals are recommended to clients to help address all of a client's financial needs. Fairchild Financial does not receive any compensation for making such referrals and no client is obligated to use the services of these professionals. All listed persons are not affiliated with NPC.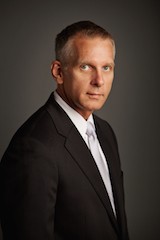 Wes Nielsen J.D. has over 15 years of legal experience in the field of Estate Planning. He graduated from University of the Pacific, McGeorge School of Law, and is a Member of the California State Bar and Federal Bar - California Eastern District. He has completed advanced coursework from "Wealth Counsel" and "National Network of Estate Planning Attorneys" educational programs. Wes is a Qualified Instructor from the California Department of Insurance continuing education and author of several industry courses and educational workshops. His areas of expertise include Revocable Trust Planning, Asset Protection, Charitable Gifting, Business Succession Planning and Estate Settlement.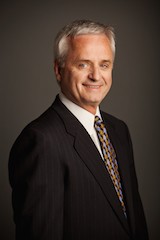 Doug Edwards has provided tax preparation and planning services for 25 years. He has a BS in Business Administration & Finance. For 10 years he was a commercial lending officer and branch manager for two major California banks. Doug has worked as a Controller, Vice President of Finance and Chief Financial Officer for 30 years in a variety of industries including pharmaceuticals, technology, contracting, sales and heavy manufacturing.
Jacob Eckerd has over 8 years of experience as a mortgage consultant. He specializes in refinance and purchase mortgages for residential homes. As an independent consultant, he works directly with banks and underwriters to find the best possible mortgage rates. He is experienced in providing Veteran's Administration loans, Federal Housing Administration loans and USDA loans in California.